Material mind and enrobotment: living humans vs robots
Prof. Irini Giannopulu
Abstract
Scientists of the mind have always sought to understand how human beings grow and analyse the visual and acoustic information, move their body, reason, learn, memorise, forget, develop emotion, and build consciousness. There are functions that neuroscience examines. Scientists have also used materials to try to simulate life artificially. There is no disruption but continuity between these approaches. The aim of the talk is to discuss the relationship between neuroscience and robotics and reflect on the brain-mind-machine concept, on its internalised and externalised expressions. The ambition is to understand the enactment from the real to artificial world is rendered possible via robots. Robots are therefore considered oeuvres de l'esprit (i.e. creations of the mind). Just as importantly, what has been internalised and symbolised has been simulated and externalised. The result is that life reproduction via robots is the result of the interaction between external information (i.e. objects including their shadows) and internal interpretations: enrobotment. The construction of animate robots and humanoid robots in particular signifies that they have been incorporated into the mind. This may be the continuum from Deus ex Machina to Conscientia ex Machina.
Bio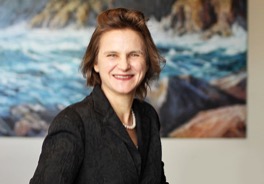 Professor Irini Giannopulu is an interdisciplinary neuroscientist. Having received bachelor degree in Cognitive Sciences at René Descartes University (Paris 5), she obtained a PhD in Life Sciences and Dr.Sc (Habilitation) in Life Sciences and Health Sciences from Pierre and Marie University (Paris 6). Her academic activities include the work in Europe, Japan and Australia where she recently founded the Interdisciplinary Centre for the Artificial Mind (iCAM). Considering the complex relationships between brain, mind and machine during development, her work tries to answer the question of how multimodal representations emerge across the lifespan (i.e. children, adults and elderly) and how the dynamic neural organisation underlying emerging multimodal representations operates. Both natural and artificial environments, the latter represented by robots, mixed and augmented reality, are considered the basis of neural organisation and reorganisation and thus are responsible for the emergence of these representations. Professor Irini Giannopulu's research is motivated by the idea that both robots and virtual environments constitute a new narrative space offering several possibilities of interdisciplinary creative work. The existing body of her research concerned with typical and atypical ASD children and robot interactions have included, inter alia: the relationship between the representations of objects (visual, motor and haptic) and the representations of words; the synchronisation between the autonomic nervous system and robots that afford empathetic representations. By analysing the visuo-vestibular and kinesthetic interactions through real, virtual and imagined body parts motion and whole body motion including their shadows, Professor Giannopulu tries also to highlight the synergistic involvement of brain areas and establish continuity between real and artificial environments.
Ghost Engineering: Technologies for designing ourselves via embodied interaction
Prof. Takuji Narumi
Abstract
Scientists of the mind have always sought to understand how human beings grow and analyse the visual and aRecent embodied cognition studies revealed that our mind can be influenced by the state and recognition of our bodies. Meanwhile, recent developments in virtual reality and augmented human technologies enable us to flexibly modify and extend our body itself and recognition of our bodily states. Considering these together, our mind would be designed by utilizing these technologies which augment our body or body perception. In other words, we can design ourselves through the design of the virtual body and embodied interaction we use in cyber-physical world to become the person we want to be. Here, in reference to the fact that the relationship between the body and the mind has been discussed in many works including M. Shirow's "GHOST IN THE SHELL" since the presentation of G. Ryle's concept of "Ghost in the machine," the function of the human mind that arises from the body is defined as "ghost", and the technology to create the desired change in our mind by changing our virtual body is called as "Ghost Engineering". There are several patterns in the way our body is made possible by technology for the first time, and what kind of mind function changes depends on these patterns. For example, "Transformation", the experience of becoming someone else, or being able to demonstrate abilities beyond one's own, can change one's self-image and influence behavior, abilities, and even thinking. The "Body multiplexing" experience of manipulating multiple bodies not only expands our physical abilities, but also affects our ability to balance our thoughts and changes the way we communicate with multiple people. Merged body, in which multiple people manipulate a single body, not only enables a new kind of cooperative work, but also enables the transfer of motor intentions and physical skills from human to human. I would like to introduce recent achievements and future implications of Ghost Engineering technology, and discuss what kind of possibilities for the self and society that such technology enables.
Bio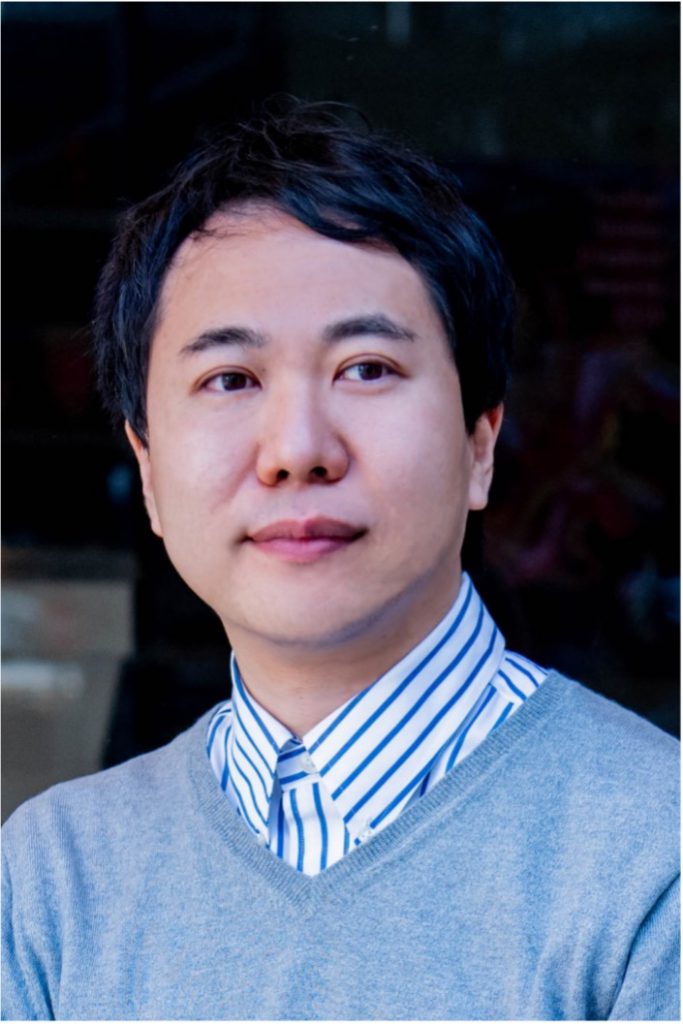 Prof. Dr. Takuji Narumi is an associate professor at the Graduate School of Information Science and Technology, the University of Tokyo. His research interests lie in the intersection of technologies and human science, and he has been working on extending human senses, cognition, and behavior by combining virtual reality and augmented reality technologies with findings from psychology and cognitive science. He has proposed a cross-modal interface to make people feel various senses with limited sensory stimuli presentation, and has developed novel sensory presentation methods such as taste display known as "Meta Cookie" and satiety adjustment system called "Augmented Satiety". More recently, as an investigator of JST PRESTO and JST Moonshot R&D project, he has focused on the interaction between the body and the mind, and proposed "Ghost Engineering" (named after "Ghost in the Shell") as a technology that can elicit a cognitive state and mind adapted to the situation by altering the body's perception with augmented and virtual reality. He received BE and ME degrees from the University of Tokyo in 2006 and 2008 respectively. He also received his Ph.D. in Engineering from the University of Tokyo in 2011.