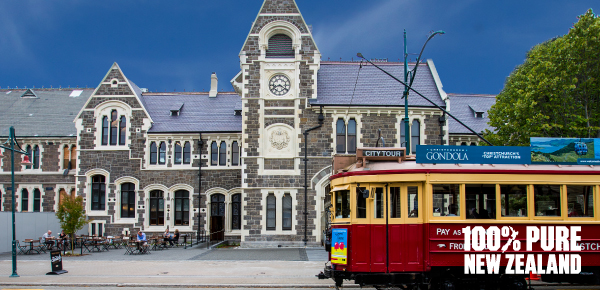 New Zealand and Christchurch City
Did you know that manaakitanga means hospitality? When you travel to New Zealand, there is much more to discover than the breathtaking landscape, because the diverse cultural influences make the cities and especially the people very unique. Here, Māori, European, Pacific Islander and Asian influences mingle. And manaakitanga is not just an expression from Maori culture, but rather a way of life. It expresses caring for the well-being of others, nurturing relationships, and living sustainably for future generations. In it we find values such as respect, humility, kindness and honesty.
This influence can also be seen in the cities. Here, you're sure to always discover something new, as the cultural scene is innovative, vibrant and invites you to linger and enjoy the gastro and art scene.
In the middle of the city of Christchurch flows the Avon River (Ōtākaro), on whose banks you can linger to let your mind wander.
A little side fact: the city of Christchurch was named by the Europeans arriving in 1848, presumably after Christ Church in Oxford.
The University of Canterbury
The University of Canterbury was established in 1873 as one of the two universities in Aotearoa New Zealand at that time. It is considered the second oldest university in the country. The university was set up on the Oxbridge model, but women students were admitted from the start.
In 1975 the university moved to its current location, built in the suburb of Ilam. The main building is located about 4 km west of the Christchurch city centre. The University campus has a central complex of libraries, lecture theatres, laboratories and student accommodation surrounded by playing fields, woodlands and the renowned Ilam Gardens.
The University of Canterbury has five Colleges: College of Arts, College of Education, Health and Human Development, College of Engineering, College of Science, College of Business and Law. In 2016, the university had 15,564 students and 715 academic teachers.
Famous alumnis are, for example, Ernest Rutherford (1871–1937), an atomic physicist and winner of the 1908 Nobel Prize in Chemistry, as well as Karl Popper (1902–1994), a famous philosopher.
A campus map is available. The conference will take place in the Rehua building, room 102 and 103.