We strongly recommend booking the centrally located hotel Gothia Towers, where HAI guests gets a reduced price. Book your hotel room early! We have rooms especially reserved for HAI guests until 031123. The cost for a single room is 1350 SEK (113 EURO) and double room is 1450 SEK (122 EURO) per night. This hotel is just next to the reception dinner venue (at Universeum) and has direct trams to the conference venue (Wallenberg Conference center at Medicinareberget).
Gothia Towers
Gothia Towers, 402 26, Gothenburg
Transportation from Gothia to the venue
Hotel Gothia Towers is located next to the tramstop called "Korsvägen". It is a 7 minutes tram ride to the Conference centre. Use tram 8 or 6 from Korsvägen and get off at the stop Medicinare gatan (Direction Frölunda). At Medicinaregatan, follow the signs to walk (5 min) to the Wallenberg Conference center at Medicinareberget.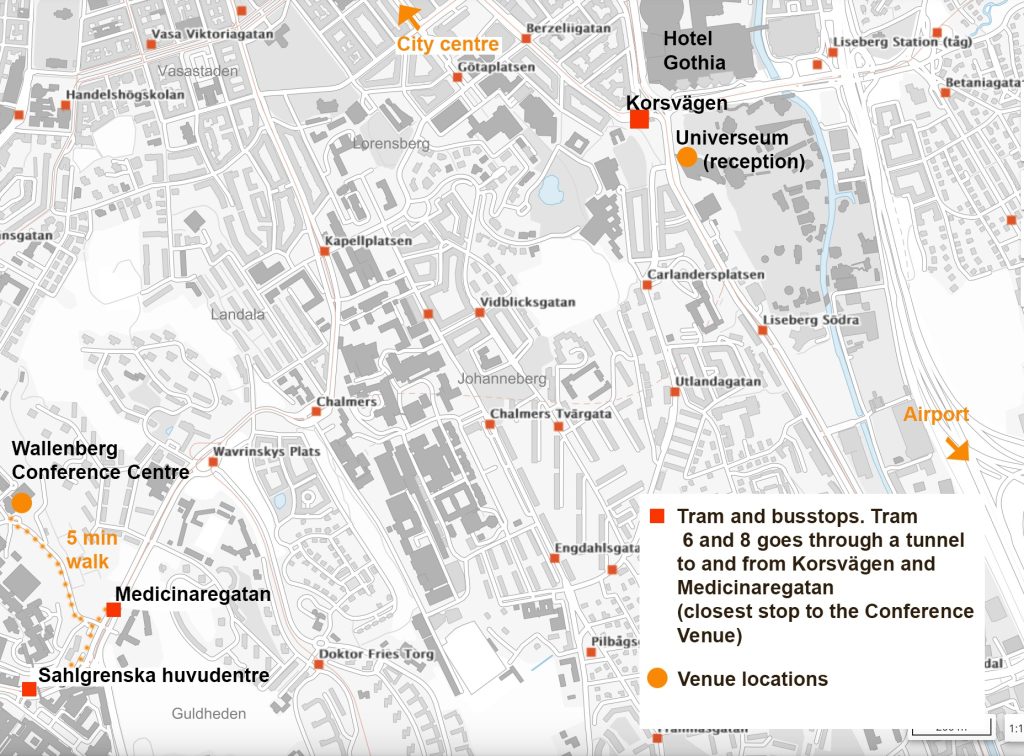 Alternative hotels
Clarion Hotel Mektagonen, 
Falkenbergsgatan 3, 412 85, Göteborg
website
Quality Hotel Panorama Gothenburg, 
Eklandagatan 51-53, 412 61, Göteborg
website
Comfort Hotel, 
Drottninggatan 63-65,411 07, Göteborg
website
Hotel Vasa, 
Viktoriagatan 6, 411 25, Göteborg
website
Guides